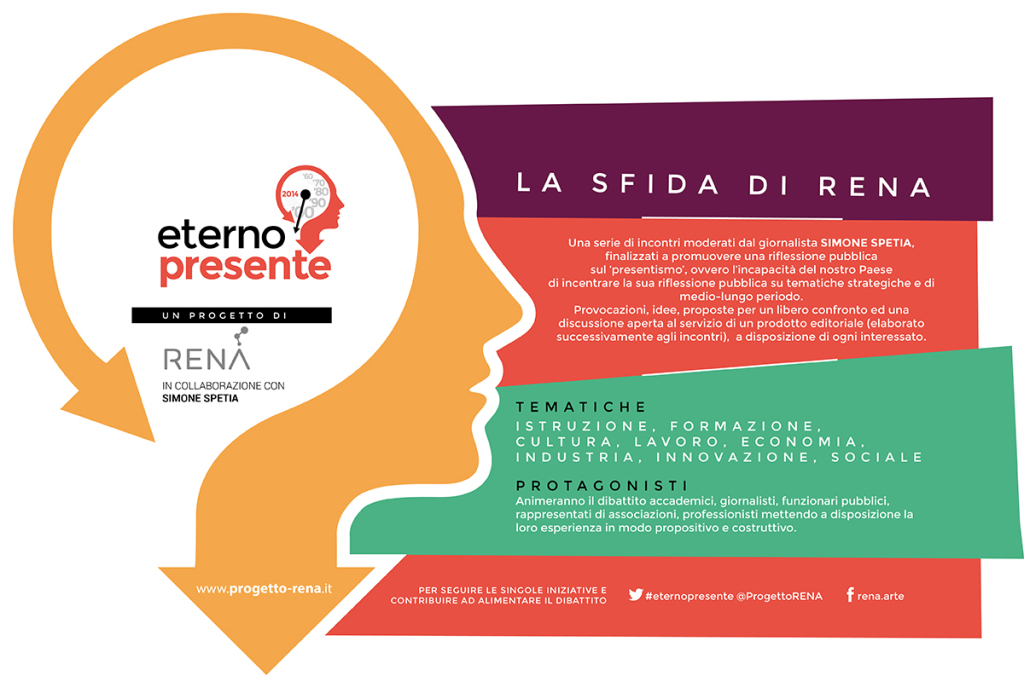 Is it possible to opposite the "eternal present" that paralyzes Italy through new forms of training and education? How is it possible? Do we have experiences from which we can learn that? What suggestions should we give to the institutions in order to go beyond this standstill?
The Ars Academy Research's Senior Partner, Francesco Monico and the T-Node Planetary Collegium Post-doc researcher Gianna Angelini, have been invited to share his opinion and his experiences on this issue at the meeting "Eternal Now", held on October 30, 2014 at the Italian Ministry of Education, organized by RENA and moderated by the journalist Simone Spetia.
Participating:
Mario Calderini: Politecnico di Milano, Ministry of Research and Innovation, Politecnico di Torino;
Claudio Cerasa: Journalist, Writer;
Francesco Luccisano: Head of Minister Technical Secretariat;
Emmanuele Massagli: President of ADAPT – Centro Studi Marco Biagi;
Umberto Marengo: European House-Ambrosetti, associate;
Francesco Monico: Senior partner Ars Academy Research;
Giuliano Noci: Vice Rector for China, Rector's Delegate for Russia and Full Professor of Marketing at Politecnico di Milano.