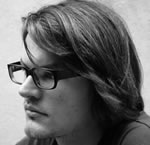 Research Title: Dissipative System, Urbanism and performance
Many of the tendencies in contemporary urban development, such as the increased social- and functional segregation, shrinkage, abandoned spaces, decay or urban sprawl are immediate results of globalized economies, politics and labor markets. The understanding of a city must accomodate to the ongoing and rapid change of the globalized society and its cultural manifestations.
The idea of Dissipative Urbanism is to utilize the theory of Dissipative Systems (Prigogine, 1967) for a social theory of cities and their dynamic development by shifting the focus from traditional passive modes of analytical top down investigation into already existing problems to heuristic models of an active and synthetic understanding and visualization (simulation) of the multiple and complex processes at work well in advance.
The methodolocial approach is perceived to strenghten a micropolitical engagement (individual urban appropriation) and active participation within the constraints of the general macropolitical conditions.
Aim is to address the specific potentiality of the current situation, in pointing out advantages of multiple individual efforts to reinterpret and revive the given built or urban public space.
Forthcoming Publications:
Belringer, A., Berlinger, A., Fiel, W. (2007) INWENDIG. Consequence Book Series on Fresh Architecture, Vol. 8. Vienna, SpringerWienNewYork.
Fiel, W., Jahrmann, M. (2007) Need a Bot Skin Massage? In: Borries, F.v., Walz, S.P., Boettger, M. eds. Space Time Play. On the Synergy Between Computer Games, Architecture and Urbanism, Birkhaeuser Publishing, Basel Boston Berlin.
Forthcoming Exhibitions:
Berlinger, A., Fiel, W. (2007) San Frantzisko. El Mundo. Bilbao Arte. Bilbao, August/September.
Berlinger, A., Fiel, W. (2007) Just a Moment. National Gallery of Macedonia. Skopje, September.
***
Born 1973 in Alberschwende/Austria, he studied Architecture at the Vienna University of Technology (MSc) and obtained his Master in Architectural Design at the Bartlett, University College London under the direction of Peter Cook. He is co-founder of tat ort, a Vienna based practice for collaborative work and research on spatial appropriation, collective knowledge and interactivity. Co-founded in 2004 he is Artistic Director of the iCP, Institute for Cultural Policy located in Hamburg. Identified as open platform for prolific exchange between architecture, art, science and industry the iCP organizes exhibitions, lectures and is editing a book series on experimental tendencies in contemporary architecture. 2006 it was invited to participate in the VEMA Web Event as part of the New Italian Pavillions presentation at 10th International Venice Biennale for Architecture.
His individual and collective work has been exhibited and published widely. He currently is design tutor at the Institute of Art and Design and has lectured previously at the Institute of Design and Building Construction, both at Vienna University of Technology.